---
Welcome
Mount Zion Apostolic Church was established by God For Beauty, For Joy, and for the Garment of Praise. We are The Planting of The Lord for His Glorification. The Church is Apostolic in the "old school" Tradition. We believe the scriptures to be the inspired and inerrant WORD OF GOD. We use the King James translation of scripture as our doctrinal foundation. We believe in the literal interpretation of the Word of God except where scripture or context shows otherwise.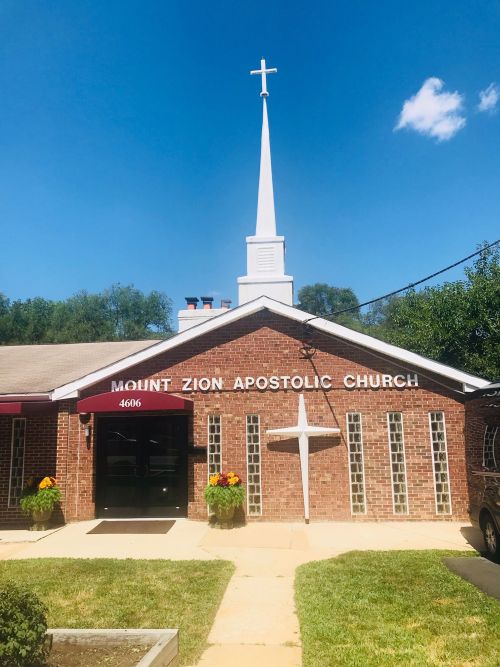 It is our belief that The Incarnate Christ is very God manifested in the flesh that this God is the One True God, and his revealed name for salvation is "JESUS" and we view salvation for this Church Dispensation from the perspective of Acts 2:37-42.
Our Calling and our Mission is to preach the Gospel of our Lord Jesus Christ and to feed the Flock of God!
Mount Zion is a Church Appointed by God to be a Shadow in the daytime from the heat, and a place of Refuge, as well as a Covert from the storm and rain. Come Thou with us and we will do you good (See Numbers 10:29).

Pastor Charles Cunningham
4606 Leroy Gorham Dr. Capitol Heights, Maryland 20743
301-322-1529
Radio Broadcast: "AM" 1340 WYCB Every Sunday Morning at 9:30 "AM"
Email: mountzionapostolicchurch@yahoo.com